Describe the role of bits in representing a frames
Type of Physical:
Wireline

LAN (UTP, STP)
Cable modem coaxial
Fiber Optic cable (OFC)

Wireless
UTP cable:
CAT5
CAT6

Straight through
Crossover
UTP pros & cons
ros:
Easy to use and easy to cut
Cheap
Cons:
Length limit
Size of cable
Speed
en.wikipedia.org/wiki/Structured_cabling
Coaxial cable:
Coaxial cable
Coaxial splitter
Cable modem (DOCSIS 2,3)
Fiber Optic cable:
รู้จักชนิดของหัว Connector และชื่อเรียกอุปกรณ์ต่างๆ
Single mode:
Multi mode:

many streams/wavelength
short

LC
FC
SC
SFP Type and Length:
Single mode SFP
Multi mode SFP
SFP UTP
Single mode SFP+
XFP 10G
CFP 100G
Checker equipment:
Power meter
Red Source / Red Light / Light Source
Traffic Checker
OFC Pros and Cons
ros:
High Speed
Long Length Limit
Small size cable (easy to wiring)
Cos:
Expensive
Difficult to cut
Cracked make signal loss
DWDM:
Router - ODF - DWDM - ODF - Router
Long Length more than 80km
Dark Fiber:
Router - (ODF - ODF) - Router
Length depend on SFP
Optical Distribution Frames (ODF):
Easy to manage cables

ODF Box 144 core may standard in Telco
ODF core label
Wiring Guide:
Wire way fiber optic
Wire way fiber optic and UTP
Wire way under raise floor
Wiring step:
choose fiber length appropriately.
mark fiber optic both side with pen or sticker.
wiring fiber optic on wire way (upper or under).
make real label both side of cable.
check over cable after wiring. (cable tie)
check all of fiber optics with power meter.
call site controller to cross check again.
Power:
Power Type (AC DC)
Power consumption
Heat
Breaker size:
Power cable:

cross section area (Sqm)
color of cable

AC power strip
PDU/PDB

Wireless standard: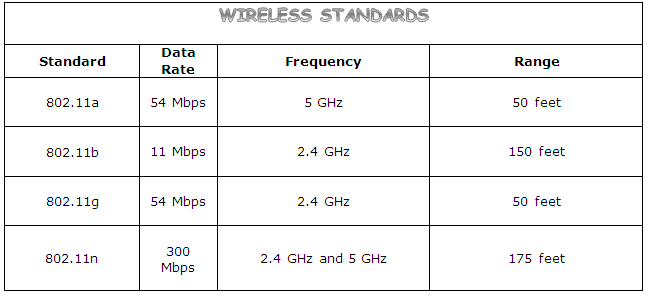 How to know cable length and cable type before wiring?
Site survey
Ask site controller
If urgent, should prepare many as you can
How to check quality of fiber optic or UTP cable?Fiber optic:
Use power meter.
Check ping on router. No loss found.
Check CRC error on router.
Loop check, ensure SFP is usable.
Cut hop test, ensure connector isn't broken.
How to expansion WAN link step by step?
Request DWDM from transmission team.
Wiring fiber optic.
Check power (dBm).
Ensure no routing configuration of IPs will configure
Configure IP WAN to ping test. (ensure IPs don't duplicate on the existing network).
Check CRC error.
Configure routing and other configuration.
Monitor after expansion.
How to find cable on ODF when change or remove cable?
Verify label on cable first. Both direction must have same label detail.
Verify description on configuration.
Cross check with DWDM document.
Unplug cable on line card first and check status on link.
How make port status change to "UP"?
Power of fiber optic in between recommend parameter.
Negotiate
Tip and trick check DWDM:
After finished wiring physical to DWDM, call to DWDM team to check power on each side.
Inform information of DWDM link number.
Tip and Trick to check broken SFP, broken cable:
Loop test TX, RX on 1 SFP.
Use Power meter.
If power high, use attenuation to reduce power.
Tip and Trick to contract site controller smoothly:
Always use polite speech.
When go to site, buy some gift. Work will be easier.
If use telephone, use opposite gender will talk easier.
Cr: Meng@TRUE
Mobile:
Un-license

2.4 GHz: Less channel but far
5 GHz

License
Cr: P'Top@TRUE